Kinetica On-Premises Documentation
Get up and running with the Kinetica database
Kinetica is a scalable database for real-time analysis on large and streaming datasets. Kinetica's vectorized processing delivers faster analytics than traditional databases, with the flexibility and ease of use of a relational database.
Quick Start Guide
Follow our quick start guide for step-by-step instructions to learn how Kinetica transforms the database experience.
Start now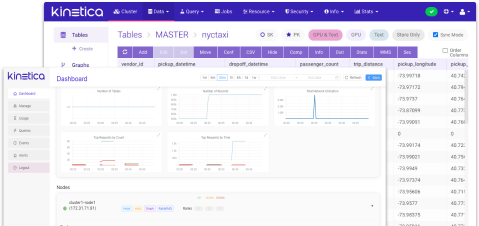 Explore Kinetica
---
Kinetica University
Ready to take your training to the next level? Sign up for Kinetica University to receive in-depth video courses that will take you from novice to expert in no time.
Benefits:
In-depth Video Training
Lab Exercises
Instructor-led support and Q&A with an Instructor
Learn More
Subscribe for Updates
Get notified when new releases become available, and have feature highlights delivered right to your inbox.
Unsubscribe at any time. Read our Privacy Policy.