Info (Instance Information)
Click Info in the top navigation menu to access several methods for monitoring & checking the health of the system.
Status
Status will display the main set of Kinetica metrics.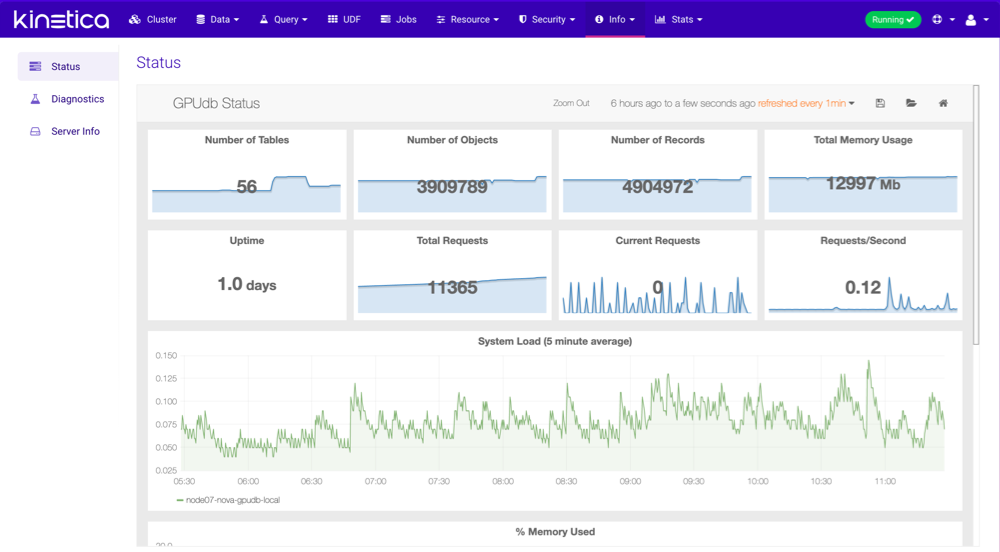 Diagnostics
Diagnostics will perform several tests on the Kinetica server/cluster to determine whether or not the system is functioning properly. The result should look similar to this: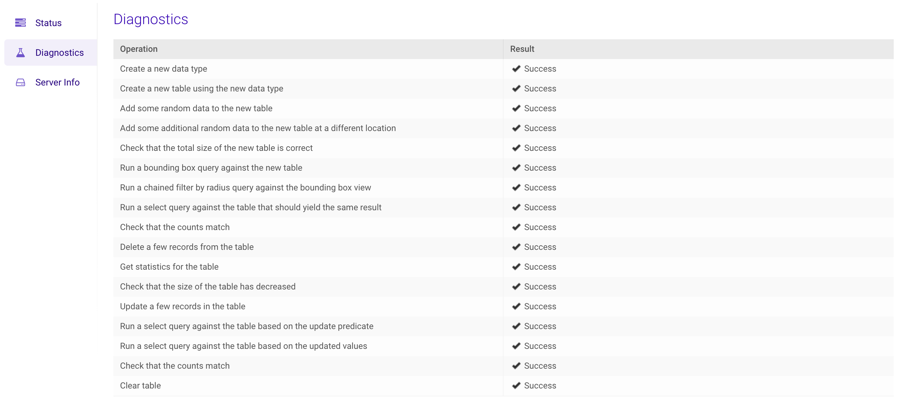 Info
Info will show you configuration and version information about your instance of Kinetica.