The Events page in KAgent hosts a running log of all events that have occurred. Events are configured via the Alerts page. Review Event Codes for a list of all available events.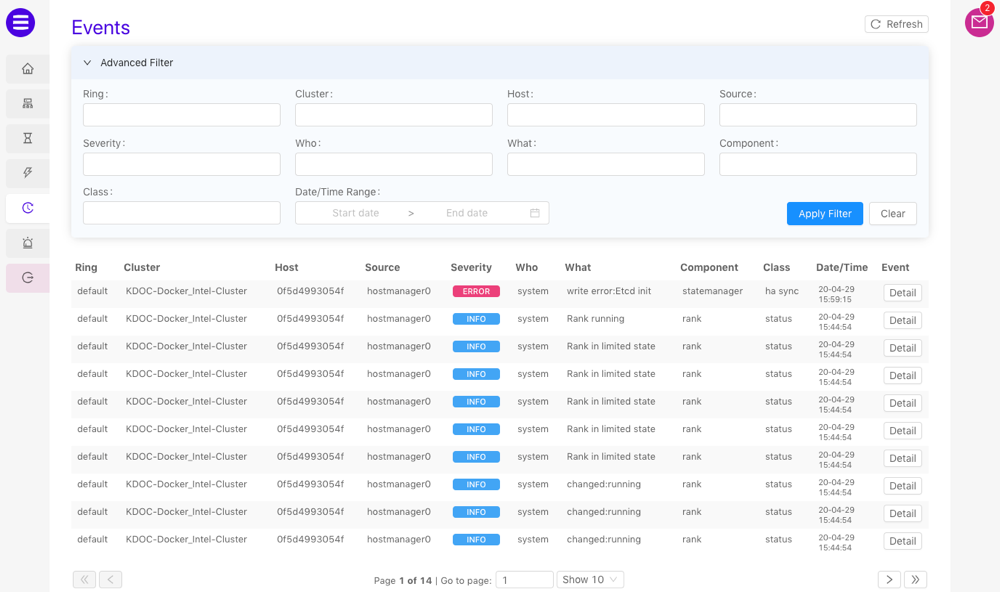 Actions
The available actions on the Events page are as follows:
Refresh the list of events by clicking

Refresh

Update any of the

Advanced Filter

fields and click

Apply Filter

to filter the events list based on the provided values. Click

Clear

to remove the filter.
Open a detailed view of an event or query by clicking

Detail

next to the desired event or query.